Overhead crane training includes theory exercises as well as virtual exercises. Overhead crane training uses an authentic controller, which gives the exercise the most realistic experience possible. The controller is similar in function to commercially available controllers. The overhead cranes have been accurately modeled and the models resemble, as far as possible, the correct bridge cranes in terms of basic dynamics and their behavior in lifting situations with different masses.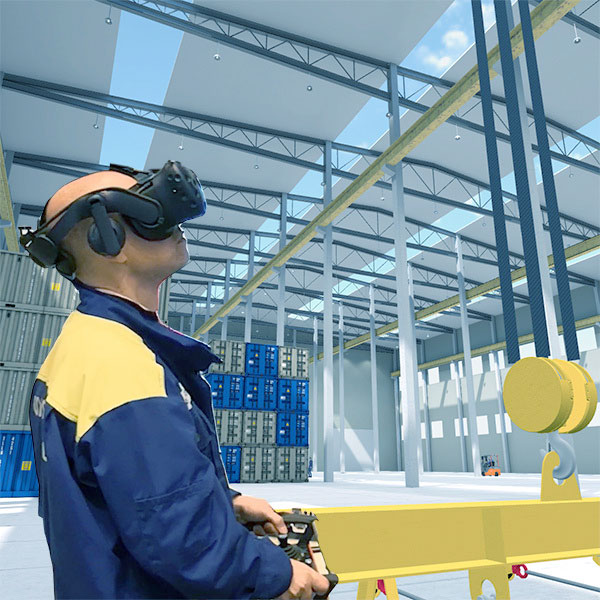 The training has been done in collaboration with Meyer and Kiwa. It is possible to get a crane qualification from the training by completing the theory part, as well as VR exercises.
The training environment is the industrial hall. The training environment is the industrial hall. During the exercise, you will learn to lift loads and transport them inside the hall and dodge obstacles inside the hall. Pursuing learn to take account of the third-party effect of lifting work.
Metal plate transport
Occupational safety
Consideration of other traffic
Lifting angles
Collisions
Transport height
Crane turntable
Trick track
Dedicated screening test environment